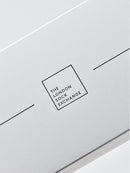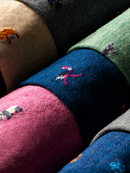 3 years and still loving it
I've been a subscriber for over 3 years and still love the sock designs and how well they are made. None are showing much sign of waring out.
Lovely socks!
Christmas present from my son. What a good idea, and what a relief from boring M&S socks that I usually buy for myself.
Perfect socks
My wife bought me the 007 range last Christmas and never had a more comfortable sock on my feet. Have just subscribed to the quarterly box, won't have anything else covering my toes. Perfect socks
Festive fun
The subscription pack I received just before Christmas contined three pairs of festive themed socks. Lovely quality and perfectly timed!
great socks
great socks, my Son loved them.