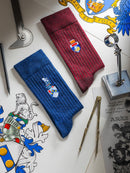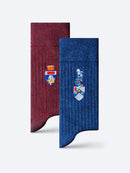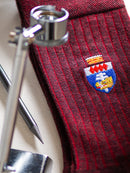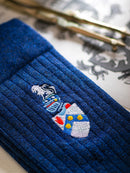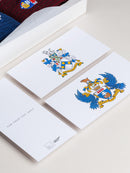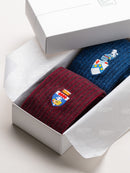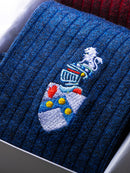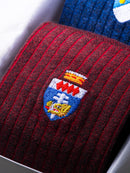 Gorgeous packaging and socks! Can't wait to gift these. Thank you!
We have all the socks in the world…
I have purchased from the James Bond range before, and the care, quick service and postage is second to none. The attention to detail, packaging and quality of these socks is something Bond would be proud of, and they are perfect for the winter. Thank you so much London Sock exchange, nobody does it better 🇬🇧🤵🏻‍♂️💥🎬🧦
Excellent 007 Socks
Excellent quality socks, inspired by the film On Her Majesty's Secret Service. Another winner from the London Sock Exchange!
Great socks, as always
Soft, comfortable and beautiful. This describes all my socks from the London Sock Exchange. The new 007 Heraldry set have an extra touch of elegance. They are truly special.
Christmas present
Buy these every year for my son for his stocking...very spoilt boy but loves them.