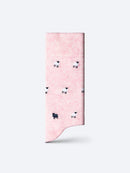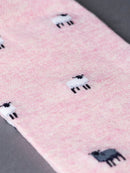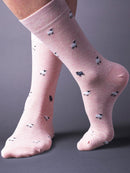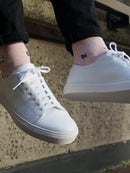 A fine pair of sheep socks
I purchased this pair of socks to present to a friend who loves pink and who loves sheep = a perfect gift. The socks themselves are beautifully made; the sheep pattern makes for a very nice design. I am totally looking forward to presenting them to the intended recipient. I expect they will be a big hit.
Excellent socks!
The socks are exactly as described and an amazing gift. They arrived very quickly.
For Big Feet 🦶
I bought 4 pairs of socks; two for my partner and two for myself. As a woman with size 9 feet, I fully expected the socks to fit me, if not my size 13 partner who usually finds the heels don't quite reach. The long and the short of it is that these are socks for massive feet! My partner was delighted as they easily fit him (and could fit at least another two sizes above a 13) but I was left sockless. At least he's now loving my Dolly's 🐑 and Ducky's 🐥
The cutest socks in town
Got three pairs for my husband after he loved his Christmas Nutcracker pair and he loves them!