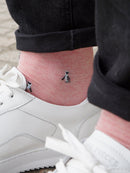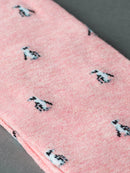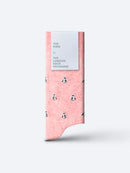 What's he doing?
My sister and I love the Queen video, "I'm Going Slightly Mad". If you're familiar with the making of the video, you will understand my review title. :). When I saw these socks, I had to buy them for me and my sister because I get something penguin-related for her every Christmas as a laugh. Besides being adorable socks, they are so well made and fun to wear. If you love the video, I'm Going Slightly Mad", these are a must-have!
Fantastic socks ideal for a groom on his wedding
Loved the socks. These were donned by both myself as the groom and my groomsmen, fit perfectly and felt fantastic.
Very comfy and warm
Love the design and the colour. So comfy and cosy. Need more designs in the smaller size please!